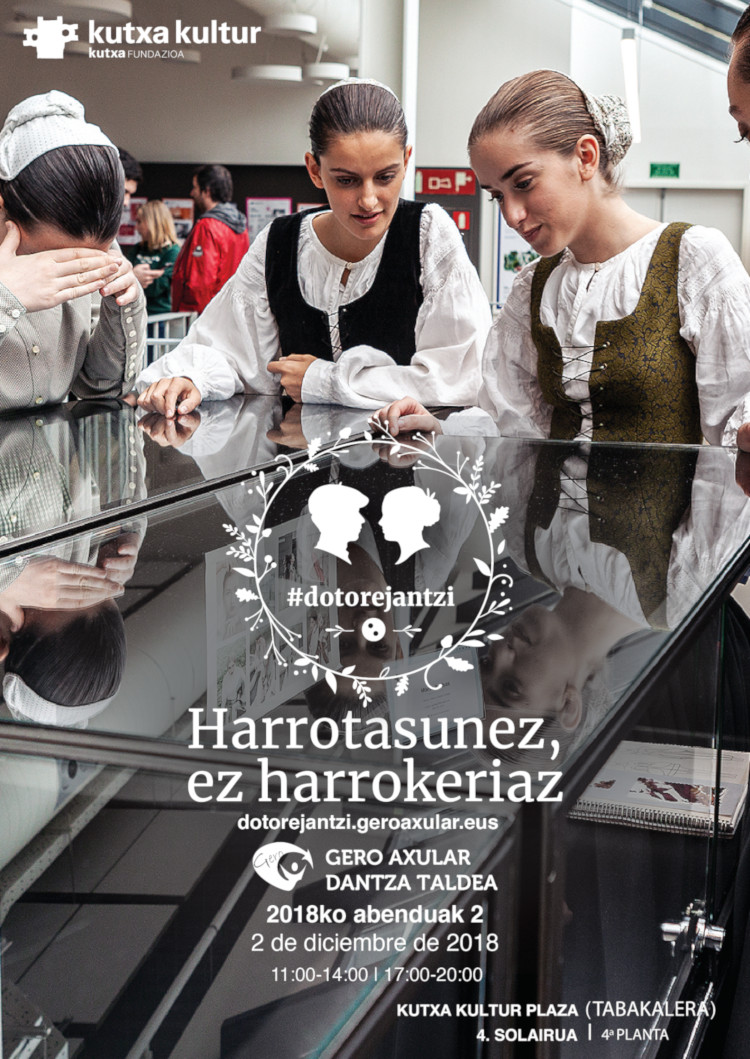 Gero Axular has launched the iniciative #dotorejantzi to encourage people to dress our tradicional costume with pride. In order to present that idea, on 2nd December, in the Kutxa Kultur square located inTabakalera, we are going to make different exhibitions and workshops during the whole day. In those activities, we are going to be giving advice and the information needed to know how to dress up like our ancestors correctly, there are going to be handicraft stand for kids and we are going to organize several costume expositions.
Programme:
11:00 - 11:30 → Dance workshop
12:00 - 12:30 → Opening ceremony
13:00 - 13:30 → Display: From the tradition to the shows
17:00 - 17:30 → Demonstration of how to style the costume
18:00 - 19:00 → Workshops: kerchiefs, "abarcas"...
19:00 - 19:30 → Display: Tradition #dotorejantzi
18:00 - 19:30 → Talk: "Baserritarra" costume | Ana Martínez | Ruiz Balerdi hall
---
Come to Tabakalerara on Sunday! Learn everything about the "baserritarra" costume and enjoy wearing it!
Read more: