Gero Axular Dantza Taldea and Easo Abesbatza celebrated together the 25th anniversary of the choir school of EASO

The past 30th of August, our director, Juan Luis Unzurrunzaga, the director of Easo Abesbatza, Javier Oyarzun, and the director of the choir school, Gorka Miranda, presented the programme of the Basque Festivities 2017 at the city hall of Donostia-San Sebastian.
Easo Eskolania and Gero Axular Dantza Taldea prepared a special show to celebrate the festivities.
We worked a lot, our musicians adapted the songs to the choir, and both groups had to practice many times.
The show consisted of popular Basque songs, which were sung by the choir and the public, and danced by Gero Axular.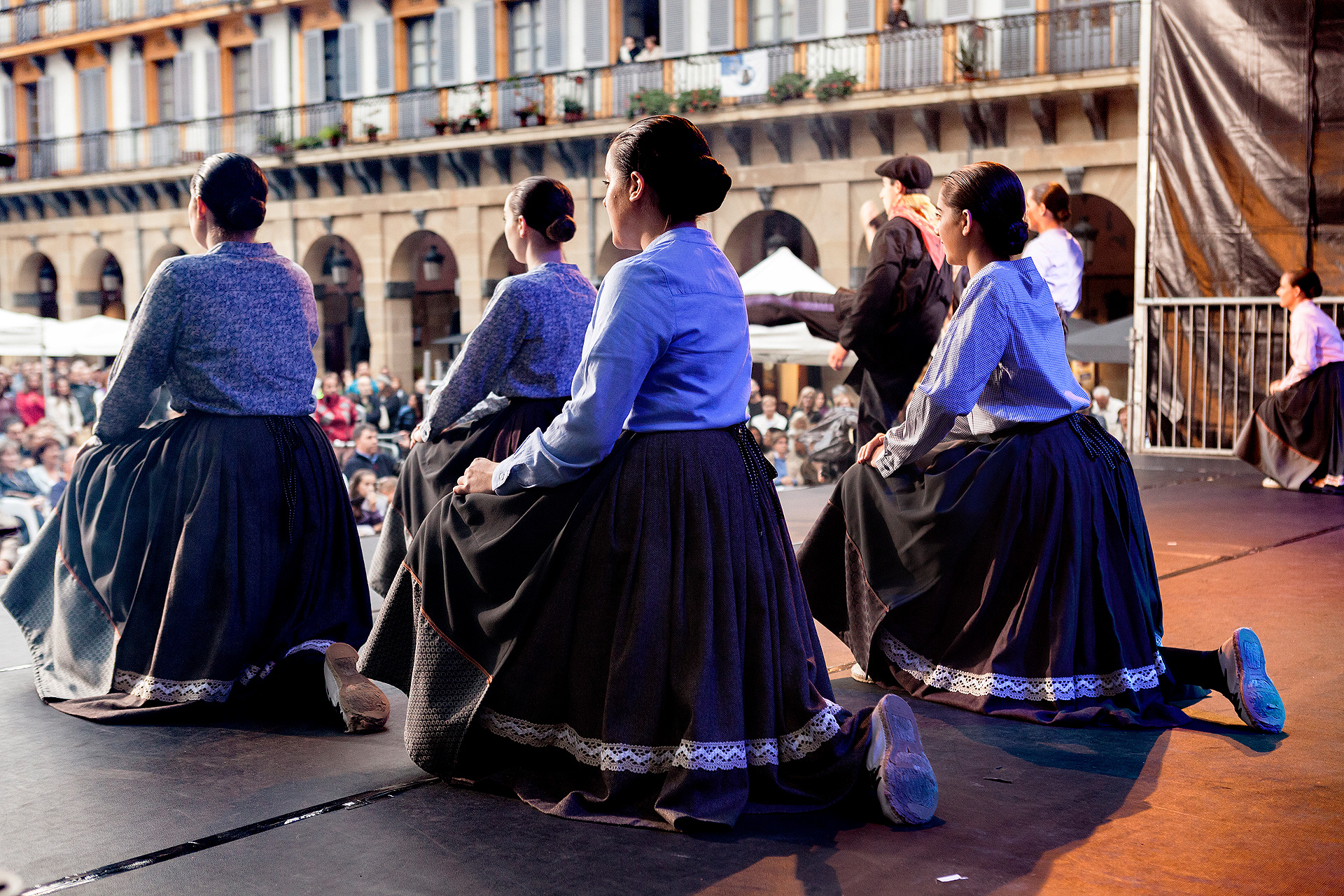 It rained a lot, but we performed passionately.
Of course, we are very thankful to the people that came to see our performance!
In case you want to see more pictures, click here.